How to receive large files with a FileBox
Did you know that every SendThisFile plan (including Free plans) includes a FileBox?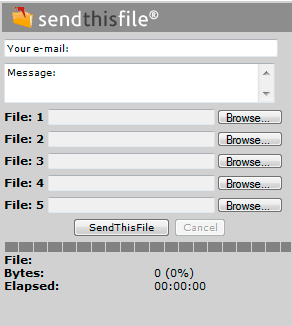 A FileBox is an easy and secure way to receive large files for business or personal use.
2. Create a FileBox. We will host your FileBox or you can copy our HTML to your site.
3. A URL link for your FileBox will be created, share it with anyone!
4. Once a file arrives, click the link in the email notification to download the file.
To learn more on how to set up your FileBox, click here.
About The Author
Founded in 2003, SendThisFile, Inc. is an industry leader in providing managed file transfers to businesses whose top priority is security. The SendThisFile leadership team has more than 100 years combined engineering experience in software development, IT infrastructure and database architecture. At SendThisFile we believe we have the most important responsibility on the Internet – securing our clients' data.